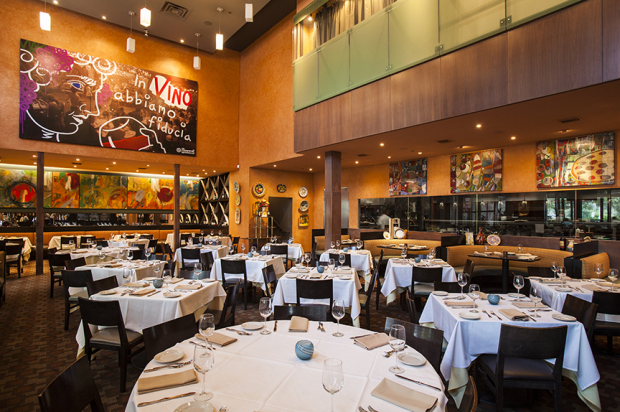 When it comes to authentic Italian cuisine, ingredients are what make ALL the difference.
That's why Tony Vallone selects his San Marzano tomatoes in Italy and has them shipped here especially for his restaurants.
That's why he imports top Neapolitan "OO" flour for his pizza (above).
The same holds for his extra-virgin olive oil, his Sicilian sea salt, and even the Italian bottled mineral water that he brings in to make his legendary signature pasta dishes (all made in-house).
Come taste REAL Italian food and REAL Italy at Ciao Bello!